The information present in this article is outdated. Please click here to view the latest version of this document.
If you have a lot of xAPI Content the Bulk Settings feature will help you:
Verify settings on all xAPI Content
Easily modify settings of multiple xAPI Content
Download and keep a backup of existing settings
Bulk Configuring all the xAPI Content are uploaded using the Bulk Import/Upload feature
To use the feature go to:
WP ADMIN > xAPI Content > Bulk Settings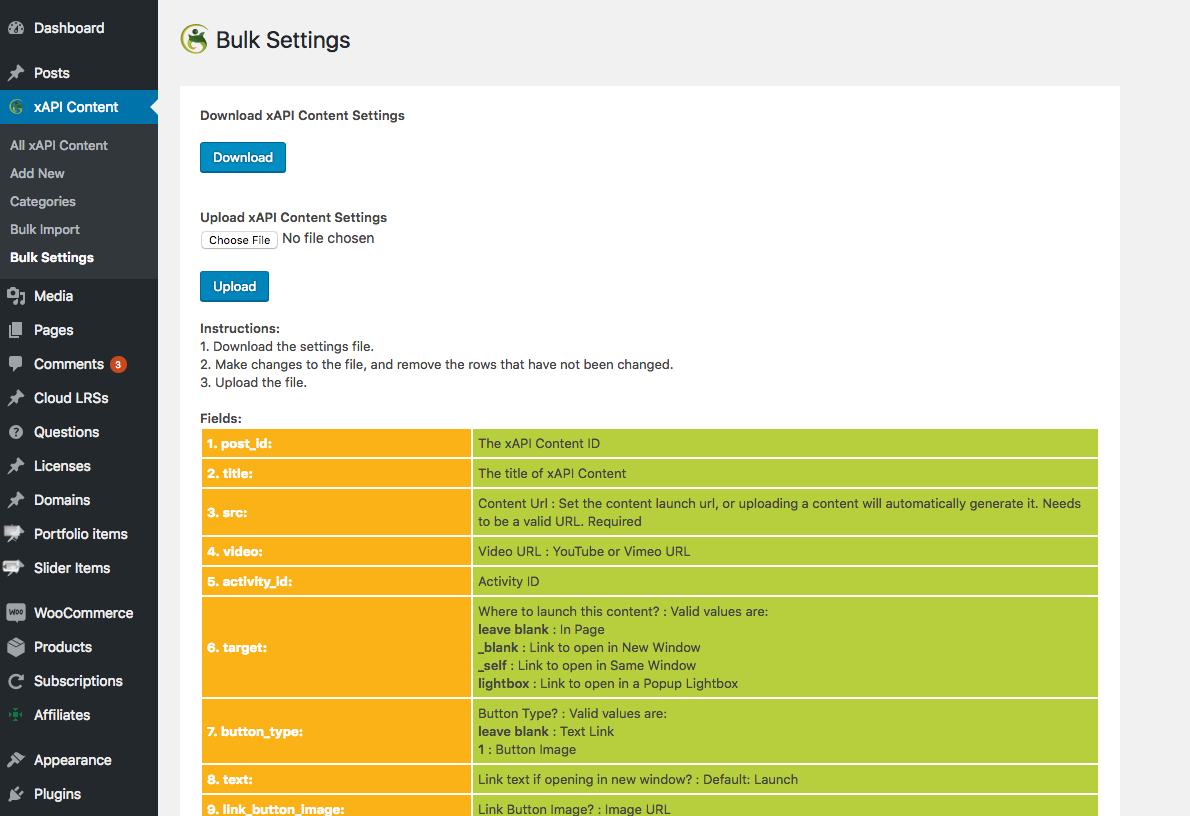 1. Downloading the settings of all xAPI Content
Go to: WP ADMIN > xAPI Content > Bulk Settings
Click on: Download
You will get a CSV file with all the settings. The file can be open using Excel, Numbers or any software that supports CSV file.
2. Upload xAPI Content settings:
Download the settings file as mentioned in step 1 above.
Make changes to the file as required. You can remove the rows in which you have not made changes.
Click on: "Choose file" and select the updated CSV file.
Click "Upload" and the changes will be done, you will also see a table showing a summary of changes.